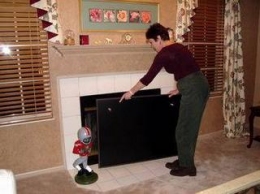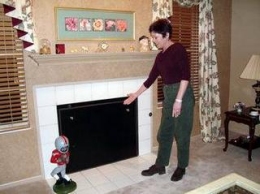 The Magnetic Fireplace cover is designed to stop the draft from your fireplace.  It is made from powdercoated aluminum.   The basic Flat Frame panel design is for pre-fab steel fireplace inserts, which are often referred to as the zero-clearance type.

Basic Flat Frame Aluminum cover with
Black Matte Powder Coat Finish
Dark Brown Magnetic Frame
and Satin Nickel handles.
Fits Pre-Fab steel Fireplace inserts that have a flat surface which has not been modified with Glass Doors or Tiles on the steel surface. Custom fabricated to fit your fireplace.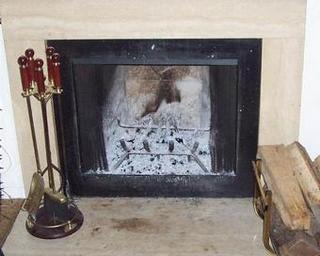 Available Options
Custom Color Powder Coat finish to match your decor
Handles available in various styles and colors (Brass, White, Black)
18" x 24" Color Scene applied to the cover from your digital photo
Note: The 2 inch deep frame fireplace cover is no longer available. We currently do not have plans to produce it. If you are interested in the 2 inch deep frame, please let us know, so we can contact you if production resumes.