Data Sheets:
This fixture is one of the interior light choices for the off grid DCLP packages.  It is prewired with the xlr connectors.  It is available at 4200 lumens and 6470 lumens.
An array of fixtures provide uniform lighting when following the cone of light guidlines.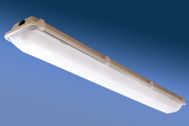 Model L24V48IN-VT6400
- volts DC (12v nominal)
18-32 volts  DC (24v nominal)
60 Watts
6470 Lumens
2.5 Amps (@24v)
Features
Designed for tough environments
Weather resistant enclosure
Rated for Wet Locations
Breakage resistant diffusers
Frosted acrylic ribbed diffuser reduces pixelization
50,000 hour rated life
4ft length (6.8"W x 51.7"L x 3.9"H)
Cone of Light Guide
Determine the footcandles needed
Look up the mounting height in the table
If it is not bright enough, determine if the light can be mounted lower
Use the Diameter for the fixture spacing and count the number of lights needed.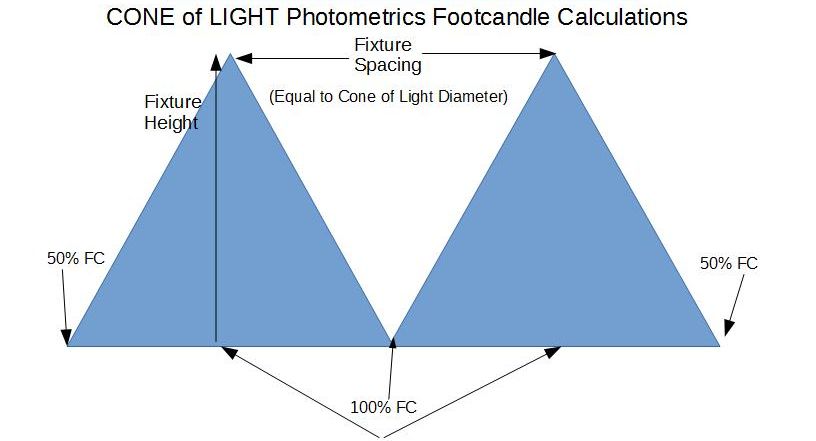 L24V48IN-VT6400 Cone of Light Tabulation

| Mounting Height | Footcandles at nadir | Diameter(feet) |
| --- | --- | --- |
| 4 | 130.0 | 4.64 |
| 6 | 58.0 | 6.97 |
| 8 | 32.7 | 9.29 |
| 10 | 20.8 | 11.6 |
| 12 | 14.6 | 13.9 |
| 14 | 10.7 | 16.3 |
| 16 | 8.2 | 18.6 |